An Unpretentious South Beach Miami Boutique Hotel ¦ Art Deco Facade, Comfortable Accommodations, Fine Dining A South Beach Miami Hotel on Ocean Drive for business and leisure travel alike. Housed in 1939 Art Deco buildings, we offer modern services and amenities. With an excellent Miami location on Ocean Drive in the Art Deco District, we are steps from South Beach shopping, gourmet dining and a chic nightlife, all in an area rich in South Florida natural beauty and miles of golden sand beaches.
Of course, special features compliment our quiet style, with complimentary morning continental breakfast and free WiFi Internet throughout. Along Ocean Drive, just outside Ocean Five Hotel, guests stroll among sidewalk cafes or on the beach.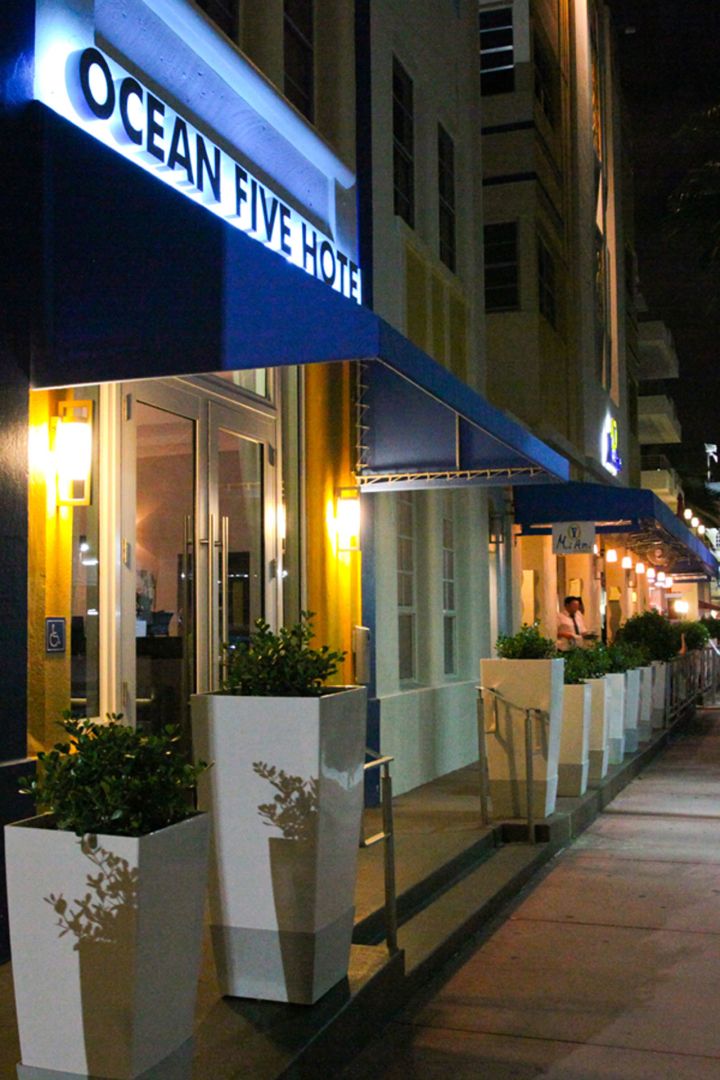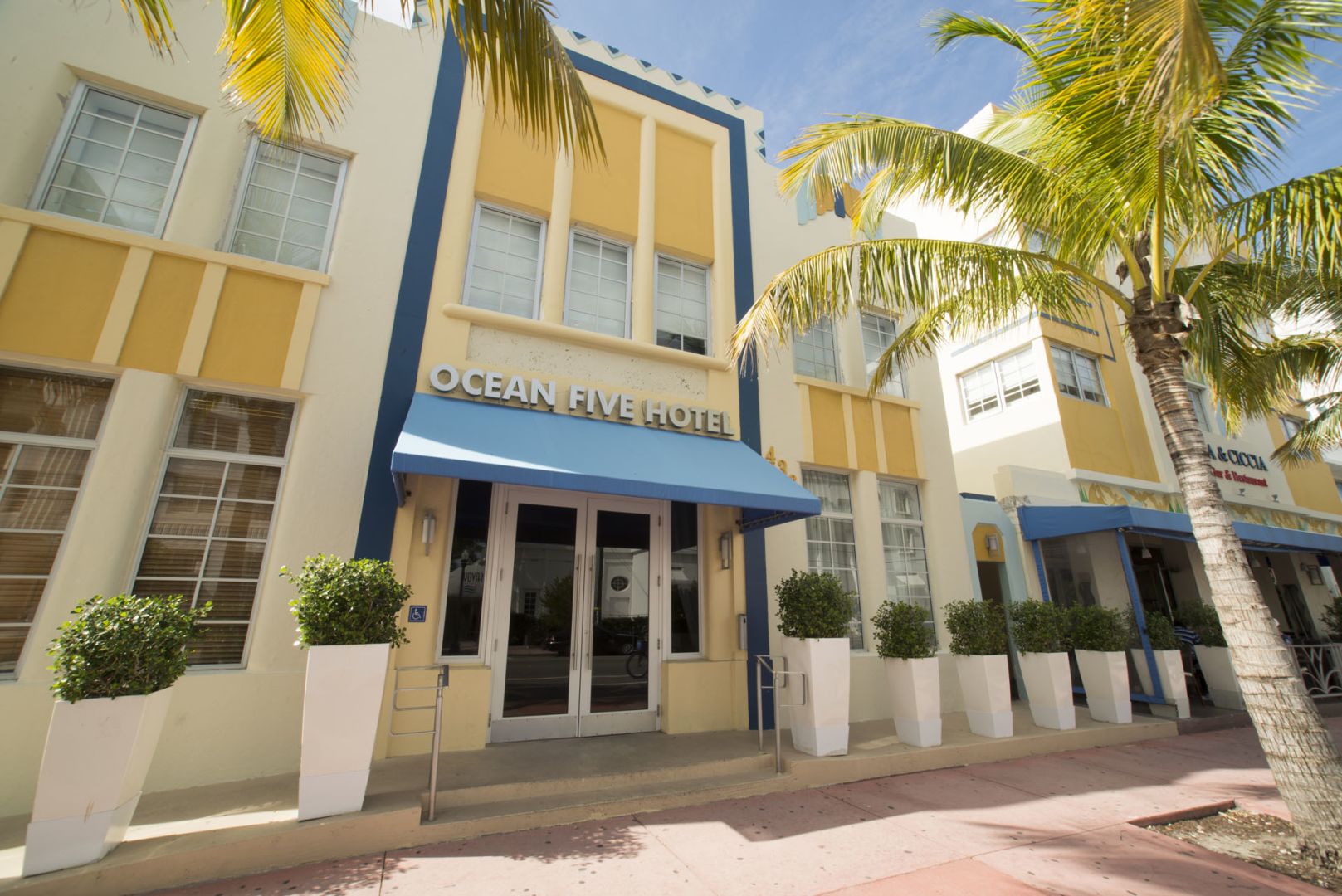 Unpretentious… Stylish Boutique Hotel
Located in South Beach Miami Directly on Ocean Drive, In the Heart of the Art Deco District! The Ocean Five Hotel is just steps away from the South Beach shopping, diverse dining options, chic bars, lounges and night clubs, and miles of golden Atlantic sand beaches. At the same time, we are in a surprisingly tranquil area of Ocean Drive, known as "SoFi" aka "South of Fifth." Within our newly upgraded Art Deco setting we welcome guests seeking an unpretentious, uncomplicated boutique hotel with attentive service. An authentic experience of the essence of South Beach!